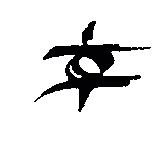 WOID XXI-25
THE FIVE PILLARS OF ISLAMOPHOBIA
I) There is no truth but whatever works for you at the moment.
II) Five times a day shalt thou turn toward the Main­stream Media.
III) Thou shalt wash thy hands of any responsibility for thine own actions.
IV) Thou shalt perform no acts of charity or kindness, nor shalt thou think any charitable thoughts of others.
V] It is incumbent upon you to show no interest in any foreign country; nor shalt thou travel to a foreign country even once in thy lifetime, nor welcome a foreigner to thine.